Why We Entered the Mobile App Development Business
Approved: that's what the email from Apple said. Just 24-hours after we'd submitted our first app for approval, Metal Potato was officially in the mobile app development business. Results? In just one week, our client's iOS app received 2700 downloads, and average time on the app soared to 45-minutes per session.
Excuse us while we pop a cork and raise a toast. The road from web development to mobile app development has been long in the making.
Since 2011, our team of global web developers have mastered WordPress. First, came mobile-friendly layouts. Then, fully responsive designs and custom eCommerce, payment, and video integration. Eventually, our team were garnering recognition as some of the world's leading WordPress experts—but there was always something more out there, always, the lingering presence of the final piece of the puzzle….. the Apps.
In 2016, mobile web usage overtook desktop usage for the first time. What's accepted as common knowledge now—that people access the web on their phone more than their desktop computers—was breaking news back then. And as more and more internet users rely increasingly on their phones, they're also making more time for apps.
Now, if your company is looking to take advantage of that time, we're pleased to provide you with a solution.
Mobile App Development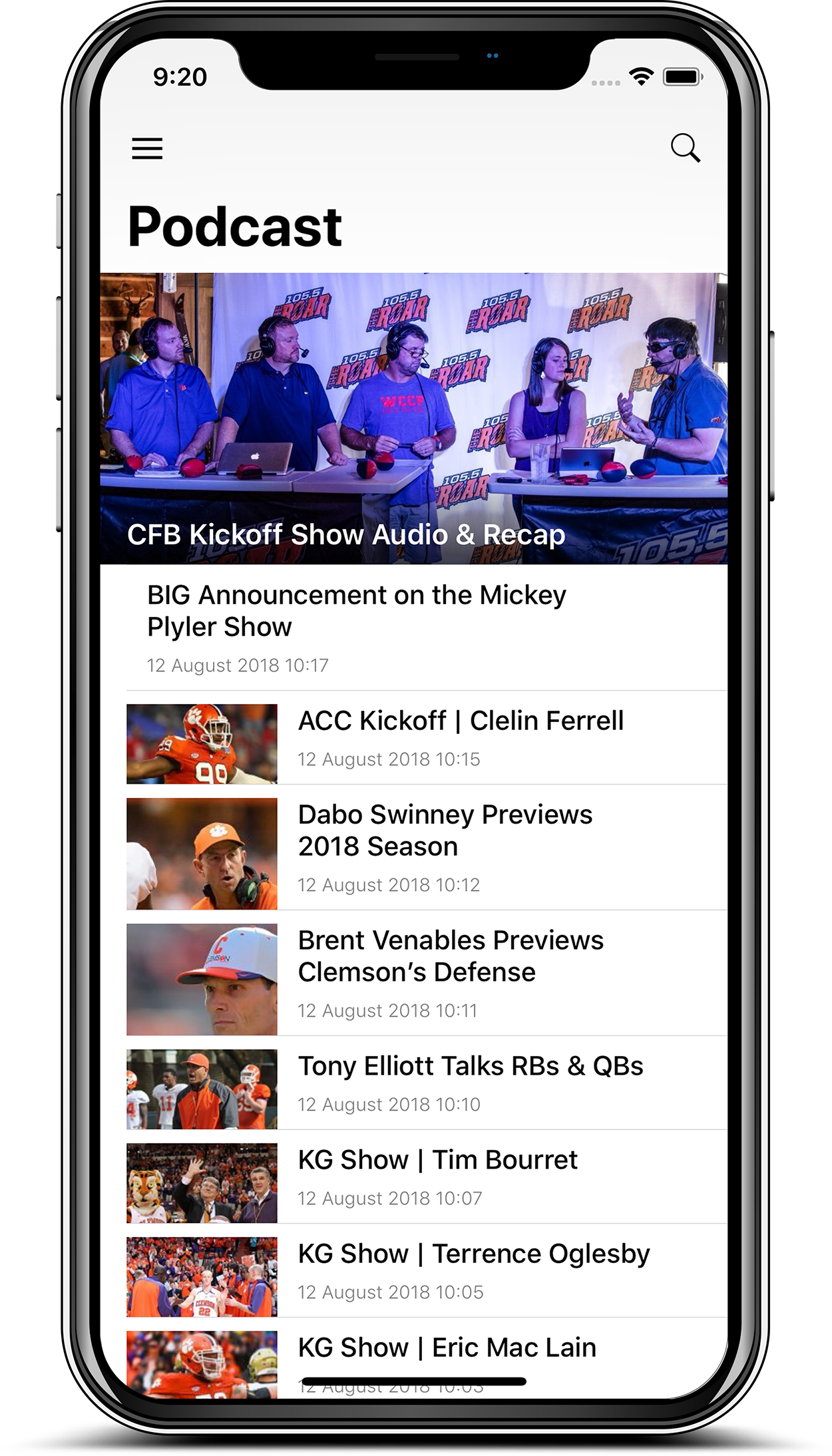 Our first project, an iOS streaming app for South Carolina sports radio station WCCPFM The Roar, is off to a flying start. As collegiate football, a more than $10 billion industry in the U.S., takes off, WCCPFM is poised to offer its listeners more ways to easily tune in and keep up with scores, recruiting, and commentary.
Back in the U.K., our offices aren't traditionally tuned-in to such affairs. We're hard-pressed to watch a game of real football, much less the Americanized version full of shoulder pads, helmets, and clock stoppages. But here we are, bottles popped in the offices, celebrating an achievement that's truly excited our team.
Developers, designers, dads, and dogs. All as one.
It sounds like corporate speak, but it's not: at Metal Potato, we're genuinely excited about pushing the boundaries of web design and rising to meet new challenges. That's why we've pioneered news ways to display video on mobile, new ways to integrate Google Maps into your website, and new ways to process eCommerce payments. We're genuinely excited about those breakthroughs, and truly satisfied when they hit the market.
Now, we're offering another breakthrough—an all-in-one web design and hosting service that can bake a complete digital pie, including mobile apps.
Cheers to that. Visit the app store today and hear us roar.
If you enjoyed this post, i'd like your email address please.
No fancy tricks or popups. Just our promise to deliver insight to your inbox twice per month.
---
We'll help launch your website on-time, on-budget, on-message and en-route. Let's do launch!