What Does Gutenberg Mean for Your WordPress Site?
After a years long wait, a major WordPress overhaul is finally poised to hit your website soon. The next time you login to your WordPress-based website, you may be greeted with a prompt to try Gutenberg, a brand new version of WordPress built with the most modern web design principles around.
Gutenberg is being billed as the WordPress editor, "for the next twelve years." So, getting to know its fundamentals should be considered core learning for any editor or website owner relying on WordPress. As more than 30-percent of the world's websites rely on the sturdy CMS, that's likely to be you.
What's all of the Gutenberg fuss about?
With Gutenberg, the building blocks of blog posts and content are, well, building blogs. Instead of a series of backend codes that manipulate the way your images, text, and videos are laid out, it presents a visual experience that's much more relatable for those who aren't web designers.
With Gutenberg, website editors are now able to build intricate story packages with content blocks like headlines, decks, pull quotes, videos, and galleries. All of those features were previously available on WordPress, but they required a little more knowledge of coding—or extra plugins—to insert into your posts.
Existing content will not change. Team work makes the dream work!
Also new to Gutenberg is a Google-doc's like collaborative editing process. In previous versions of WordPress, authors were locked out of a post while it was being edited by another backend user. Now, multiple users can work on a draft together without interrupting one another.
Other upgrades include easier access to shortcodes, standardized page builds, and deep, backend work. However, the new block system and collaborative editing are stealing the spotlight for now.
Rollout, WordPress says, will continue throughout 2018. They expect Gutenberg to gain widespread adoption by 2019.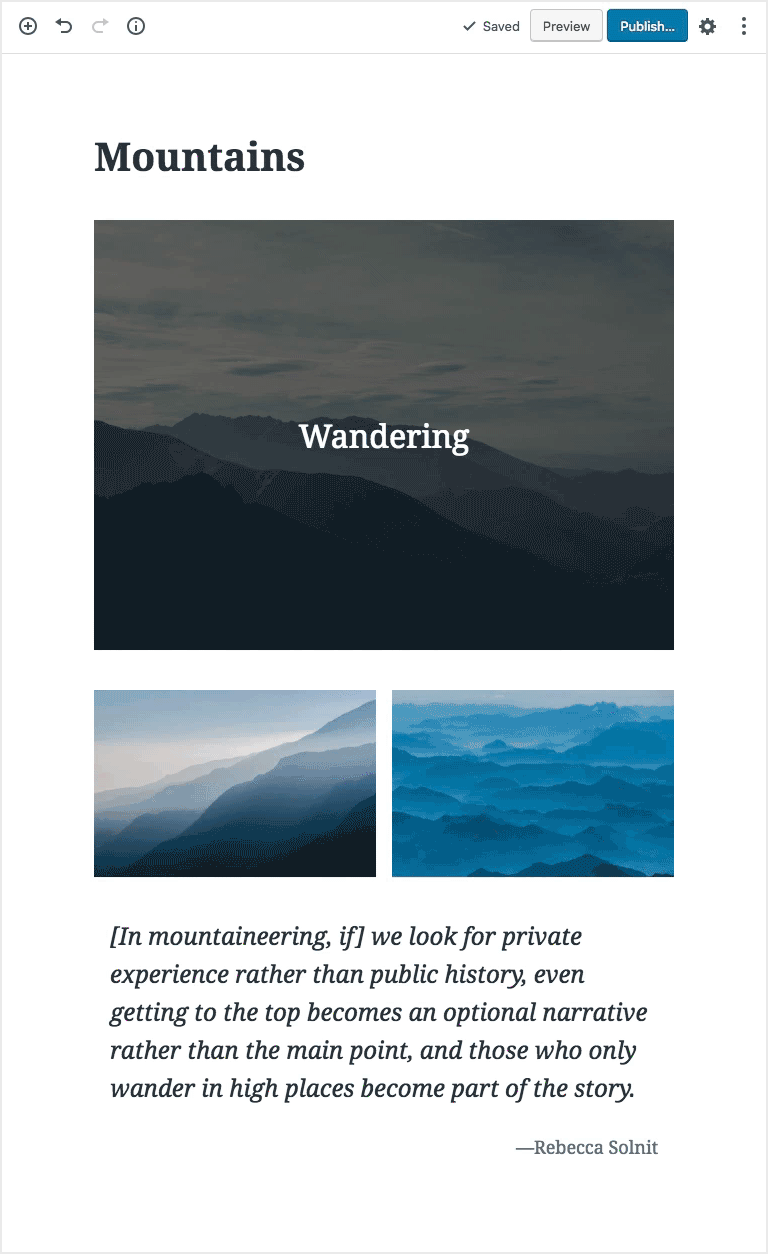 If you enjoyed this post, i'd like your email address please.
No fancy tricks or popups. Just our promise to deliver insight to your inbox twice per month.
---
We'll help launch your website on-time, on-budget, on-message and en-route. Let's do launch!